WhatsApp gives users an ultimatum: Share data with Facebook or stop using the app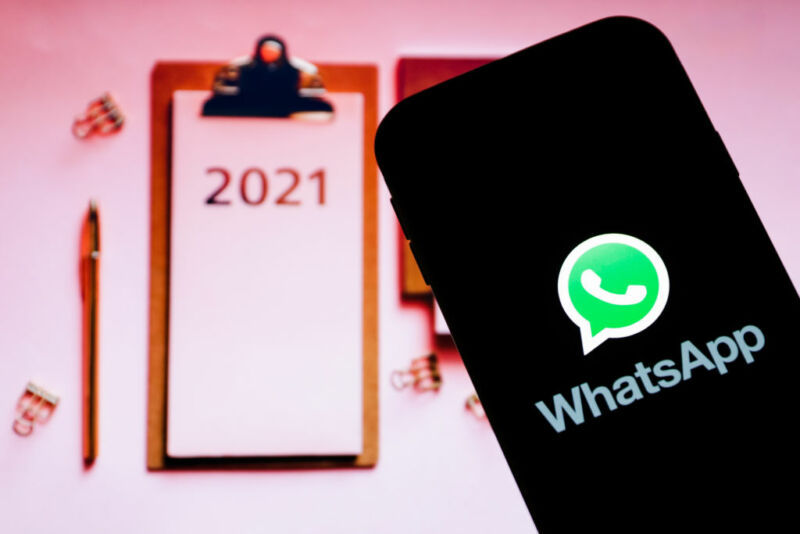 WhatsApp the Facebook-owned messenger with 2 billion users revamps its privacy policy.
WhatsApp, the Facebook-owned messenger that claims to have privacy coded into its DNA, is giving its 2 billion plus users an ultimatum: agree to share their personal data with the social network or delete their accounts.
The requirement is being delivered through an in-app alert directing users to agree to sweeping changes in the WhatsApp terms of service.
Those who don't accept the revamped privacy policy by February 8 will no longer be able to use the app.
Shortly after Facebook acquired WhatsApp for $19 billion in 2014, its developers built state-of-the-art end-to-end encryption into the messaging app. The move was seen as a victory for privacy advocates( because it used the Signal Protocol, an open source encryption scheme whose source code has been reviewed and audited by scores of independent security experts.
In 2016, WhatsApp gave users a one-time ability to opt out of having account data turned over to Facebook. Now, an updated privacy policy is changing that. Come next month, users will no longer have that choice. Some of the data that WhatsApp collects includes:
User phone numbers
Other people's phone numbers stored in address books
Profile names
Profile pictures and
Status message including when a user was last online
Diagnostic data collected from app logs
Under the new terms, Facebook reserves the right to share collected data with its family of companies.
By tapping Agree, you accept the new terms, which take effect on February 8, 2021," the notification states.
"After this date, you'll need to accept the new terms to continue using WhatsApp. You can also visit the Help Centre if you would prefer to delete your account."
This is a good alternative to WhatsApp https://signal.org/en/
Goodbye WhatsApp don't forget to turn the light off & lock the door when you leave. byeee, see you later, its been good knowing you.
Stay well, stay safe
Team Guardian Angel PC Support
Contact Us
0161 976 2450
m: 07894 0797 48